A Forum Theater Play Celebrating Boogie Down Mental Wellness!
FREE! ¡GRATIS!
WORLD PREMIERE RUN IN THE BRONX!
Written by Alejandra Ramos Riera
Directed by Jorge B. Merced

BURNED is part of our free INTERACTIVE Theater initiative exploring post-pandemic mental wellness in The Bronx. The play tells the story of LINDA -a Bronx native and former hospital worker during the pandemic. After quitting her job and losing her apartment, LINDA is now living with her sister CHELSEA. Emotionally drained, overwhelmed, and burned out, LINDA is struggling with mental health issues herself. Not being able to deal with this alone, she decides to speak up, but instead of getting support, she gets bullied by Chelsea's boyfriend JOE and discarded by her sister, who minimizes and diminishes her mental health battles.
The play's end will be determined by the audience in attendance at every performance.
Featuring NICOLE BETANCOURT, ISMAEL CASTILLO, NICOLLE MARQUEZ, SUNI REYES and RAYMOND XAVIER.
Stage Manager AI TOYOSHIMA
Assistant Stage Manager LUISSANA CARREÑO
Limited Capacity! Only 45 persons per performance. 
October 17-21, 2023.
FREE! RSVP HERE>>
Project made possible with support from the Laurie M. Tisch Illumination Fund's Arts & Mental Health Program.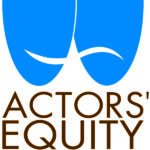 ACTORS' EQUITY ASSOCIATION – The actors and stage managers employed in this production are members of actors' equity association, the union of professional actors and stage managers in the United States. This Theater operates under an Actors' Equity Association Off-Broadway NYC-LOA.
In-person performances at PREGONES THEATER (575 Walton Avenue in The Bronx)
More About The Artists – Click To Open
NICOLE BETANCOURT BENGOECHEA is a versatile bilingual actress and VO artist who has developed characters for film, theater and web series. LA Diversity in Comedy Festival (The Second City). NY theatre:  A Taste Of Honey (dir. Susan Batson), Witkacy's Mad Man and the Nun (PREGONES), Storage Locker, Balanza de los Instintos (IATI), UBU ROI (IRT & INTAR), Red (HERE Arts Center), Waters of Friendship (La Tea), The Vagina Monologues, Rally Cry (PRTT), Winner of Outstanding Performance in a Leading Role (FuerzaFest). Film/TV: She Said (dir. Maria Schrader), Melty Face (OITNB), Officer Spanos (Start Up). More info: NicoleBetancourt.com
ISMAEL CASTILLO is a Graduate from The New School of Dram with an MFA in Acting, and City College in with a BA in Psychology of leadership and Theater. Ismael is also a Recipient of R.Evolucion Latina's Beyond Workshop Series. He is Currently a part of Broken Box Mime Theater Group, the Foundation of his Physical theater. Ismael is also an outreach worker For Northside Center for Children's Development doing his best to connect his community to Mental Health Resources. IG: @is.castillo
NICOLLE MARQUEZ is an emerging multi-disciplinary artist from San Juan, Puerto Rico based in New York City. Queer actor and director, filmmaker, editor with a body of work that spans from performance in stage and screen, to editorial work for music videos and films, to screenwriting, production and directorial work in narrative and documentary filmmaking. Their latest directorial films "City of Silence" and "Ava" are currently circulating in film festivals as award recipients. Nicolle focuses on stories of sorts where society's systematic defaults are challenged and put in conversation thorough intersectional themes that highlight the beauty and complexity of identity, emotions and human relations.
SUNI REYES is a Dominican-Puerto Rican actress and comedian from Santurce, Puerto Rico. Some of her TV and Film credits include: Gordita Chronicles, Nora From Queens, Billions, American Carnage and Seven Seconds. Theatre credits: Signature Theatre, New World Stages, PRTT, Repertorio Español, and UCB. She is currently celebrating 20yrs of performing in NYC, and is very grateful to be a part of the "Burned" cast at Pregones!
RAYMOND XAVIER is a Puerto Rican artist who graduated from the University of Puerto Rico with a bachelor degree in TV/Film Production and Drama. With New York City as his current amusement base, he has been happily working with Pregones Puerto Rican Traveling Theater, sharing his passion for the arts. He got his first lead role in 'Sin Señal', a film by NYC Latin Media. Raymond is very grateful to be part of the "Burned" cast at Pregones Theater.
AI TOYOSHIMA (Stage Manager) is a New York based musical theater actor, choreographer, and stage manager! Her favorite credits include Tootsie (Ogunquit Playhouse, the regional premier) How I Disappeared (New Ohio Theatre, CHUANG Stage) Follow her next adventure on Instagram @toyosienne!
LUISSANA CARREÑO (Assistant Stage Manager) Graduated in Radio and Television Production in Venezuela, established in New York City, she has worked as an actress in independent productions, producer of 3 channels on digital platforms. With PregonesPRTT she has worked as house manager, stage manager, production assistant and lighting-board operator.
ALEJANDRA RAMOS RIERA (Playwright) is a Puerto Rican published playwright, actress and director based in NYC. Winner of The Miranda Family Voces Latinx National Playwriting Competition (2020) with her play Malas mañas. She is also a 2021 Emmy Nominee as a Voice Over Actress for Animated Short Film "La Cucarachita Martina's Musical Adventures". Her published work includes her book En la azotea, 10 piezas cortas de teatro (Ed. Callejón 2016), and Times of Fire (Vice Versa Magazine, 2020), among others. Collaborator artist of Pregones/PRTT., and Co-founder and Artistic Director of Teatro la azotea, Inc., pioneers in bringing the concept of Micro-Theater to Puerto Rico. Latest work include Malas mañas (Off-Broadway, Repertorio Español). Mara tres veces… (Official selection of The Institute of Puerto Rican Culture Theater Festival, 2020); Bitter Sweet (Produced by Pregones/PRTT, 2020). Ramos holds a B.A in Dance and Theater, from the University of Puerto Rico.
JORGE B. MERCED is an acclaimed actor, director, dramaturg, songwriter, and arts educator. As Associate Artistic Director of Pregones/PRTT he plays a key role in the development of the company's acting and music ensemble, creative methodology, and original repertory, and also leads its lifelong arts learning programs. A graduate of Escuela Libre de Música (Puerto Rico) and the CUNY City College Theater Department (NYC), he later trained in Cuba with Osvaldo Dragún, Eugenio Barba, Miguel Rubio & Teresa Ralli of Yuyachkani at the International Theater School for Latin America and The Caribbean (EITALC 89). He also studied Forum Theater in Brazil and in France with Augusto Boal. He has directed over 20 Off-Broadway Mainstage & workshop productions. Select directing credits include: Fellini's La Strada, Verano Verano (IATI, NYC), Quarter Rican, Evolution of a Sonero, Aloha Boricua, Neon Baby, El Bolero Was My Downfall, The Marchers, Noche Tan Linda,Las Facultades (Pregones, NYC), Swimming While Drowning (Cara Mía Theater, Dallas, TX). Distinctions include the 2022 Simón Bolívar Lifetime Achievment Award (CUNY), the BRIO Award of The Bronx Council on the Arts, and multiple recognitions for his groundbreaking LGBTQIA-themed Asunción Playwrights Project and juried play competition.  Jorge served on the Nominating Committee of The Lucille Lortel Awards for excellence in Off-Broadway theater (2018-2023).
More About PregonesPRTT – Click To Open
Pregones/Puerto Rican Traveling Theater (aka Pregones/PRTT) is a multigenerational performing ensemble, multidiscipline arts presenter, and owner/steward of bilingual arts facilities in The Bronx and Manhattan. Our mission is to champion a Puerto Rican/Latinx cultural legacy of universal value through creation and performance of original plays and musicals, exchange and partnership with other artists of merit, and engagement of diverse audiences.
COVID-19 Visitor Safety Info – Click To Open
PLEASE NOTE: The use of face masks is optional and strongly recommended. Masks should fit snuggly against the sides of the face and fully cover the nose and mouth.
Our Esteemed Funders – Click To Open
The development, creation, and World Premiere of BURNED is part of a two-year initiative championing "post pandemic" theater and wellness in the South Bronx, generously funded by the Laurie M. Tisch Illumination Fund and its Arts in Health Program.
This program is also made possible, in part, by public funds from the New York City Department of Cultural Affairs, in partnership with the City Council, and the New York State Council on the Arts, with the support of the Governor's Office and the New York State Legislature. For a full list of our funders, visit www.pregonesprtt.org.
Directions to Pregones Theater in The Bronx – Click To Open
Pregones Theater
575 Walton Avenue (b/w 149th & 150th Streets)
The Bronx, NY 10451
Trains # 2, 4, 5 to 149th Street & Grand Concourse
For more information call us at 718-585-1202
Event Details
Location

Pregones Theater in The Bronx
575 Walton Avenue
between 149th & 150th Streets
In The Boogie Down BX

Collaborators

Written by
Alejandra Ramos Riera.

Directed by
Jorge B. Merced.

Featuring
Nicole Betancourt
Ismael Castillo
Nicolle Marquez
Suni Reyes
Raymond Xavier

Stage Manager
Ai Toyoshima

Assistant Stage Manager
Luissana Carreño


ACTORS' EQUITY ASSOCIATION – The actors and stage managers employed in this production are members of actors' equity association, the union of professional actors and stage managers in the United States. This Theater operates under an Actors' Equity Association Off-Broadway NYC-LOA.